How do we know how engaged we are as families, as schools, and as family-school communities or whether this engagement is working? We often don't, unless we ask. Families and school communities have their own concepts of engagement, and these often vary from family to family and school to school. While measurement of engagement, like family-school engagement itself, is not a science, and there is no one size fits all, what we do know is that traditional measures of engagement underestimate what family-school communities do on a day-to-day basis.
A Note to School

I know that each day you send home notes, texts, newsletters, and invitations that you are valuing my involvement as a parent. Sometimes I wonder how you measure my engagement with my child: "Do you really know how engaged I am?" I may not show up for all the functions and I often don't have much to add to the report card short of signing my name. I wonder how it is that you measure my engagement at school and whether I am considered under-involved, over-involved, or just right?

A concerned parent
There are times when incongruous perspectives and conceptualizations make our assessment and measurement of family-school engagement very difficult.  Assessment and measurement of family-school engagement must reflect the purposes of assessment, the context in which we assess, and how well our assessment measures reflect our family-school initiatives. Ultimately, if we really want to know how we are doing, we should ask: through surveys, through open forums between family and school, or through informal conversations.
How do we measure the success of family-school engagement initiatives?
What are the indicators of family-school engagement?
Why are we trying to measure family-school engagement?
What do we do with what we assess and measure?
These are not easy questions to answer, particularly since we know that each family-school community context is different and that there is no one-size-fits-all approach. What is right in one family-school community may not be right in another. Ultimately though, all assessment and measurement of family-school engagement should serve a similar purpose: to enhance partnership, relationship, and communication while working toward student success and well-being.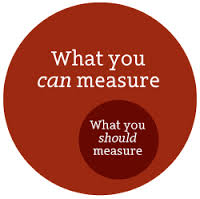 We could rely on the number of school community members, parent involvement committee representatives, or the amount of funds raised. We could keep track of the number of times a family walks through the door of the school for concerts, curriculum nights, or special events. We could count, as engagement, subscriptions to the class/school blog, whether families return the report card comment, or the number of attended conferences during reporting season. Or we could record the amount of communication between family and school (for example, the number of forms returned on time!). Each of these can be measured with a simple numeric or frequency count. They give us one piece of the puzzle, and we are encouraged when we see our numbers going up. But, are they really an accurate representation of family-school engagement? They are minor compared to the myriad of ways that families engage with their children on a day-to-day basis.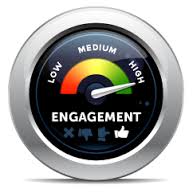 So then, what can we do to get a sense of family-school engagement and then measure whether our initiatives are working or not?
If we really want to know, we should ask…
Conduct a survey or large group discussion at the beginning of the year and another at year's end. Look for changes in perception or awareness of what constitutes family-school engagement, even changes in willingness and comfort asking questions. Recognize that not all changes will be due to school initiatives but may be attributed to context, out-of-school influences, community involvement, etc.
Select measures of engagement that are relevant to your family-school community. Ensure that they are relevant to diverse families. Parent reports on motivators for involvement, perceptions of invitations to be involved, ways to be involved, or family-school communication can be effective in planning and developing further family-school initiatives. Asking students about their perceptions of involvement might also serve as a useful indicator.
Change the way you discuss family-school engagement. To get a sense of where families are at, ask them to tell you about what they do in a way that does not seem like interference or intrusion. On their way into a curriculum or theme night (that engages child, family, and school toward a common purpose!) ask families to identify what they do at home that constitutes math, language, physical health and well-being, science, visual arts, etc. Set up a graph where they can simply add a sticker to the ones they do at home.
Send home a questionnaire inviting parents to identify what how their child learns best. This will allow you to ensure that homework (inspired family practice) is meaningful and relevant. If you want families to engage, give them something to engage with. Keep in mind that what is often perceived as engagement by a family may not be self-evident on the school landscape.

Knowing whether we are getting it right is tough. I'd like to think it is the number of smiling faces at school each day, the fact that children's, families, and school staff move between family and school willingly, and that lingering families at the school door are a sure sign of success. I know, though, that at the core of successful family-school engagement is a substantial amount of trust and communication, reflective of thinking, interrogation of practices, and forward thinking on the part of families and schools.
Your turn, how do you measure the success of your family-school engagement initiatives?